Please note this feature is available on iPad only.
You can enter the History View screen by tapping on the Action ([↑]) button, then History View, while in the Items tab of a Sale.
The screen will transform into a tabular view of the Items tab, where you can see the items that were ordered in previous sales for the same customer, as well as items in your current sale.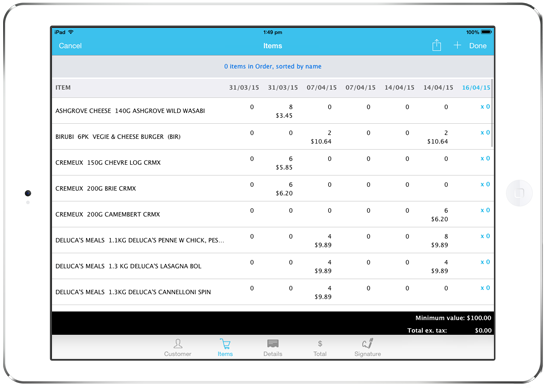 From here, you can tap on the blue quantity of an item that was ordered last time to quickly add it to your order, or simply add items as you normally would (by using templates or the + button up the top-right).
You can alternate between the Items View and History View at any point during your sale.