When you tap on an item to add it to your current sale, or tap an existing item in your sale to change it, you will see the detail of the Sale Item: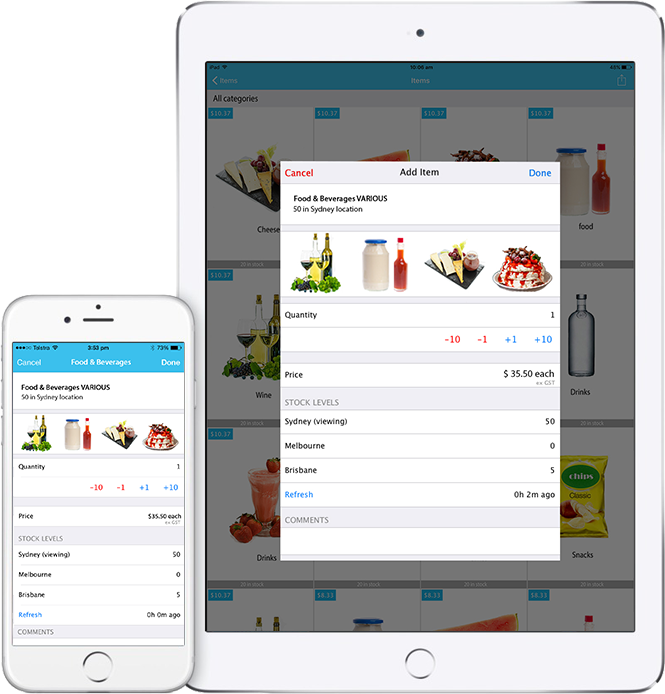 From here, the following options are available;

Quantity – Allows you to specify the quantity of this item to add to your sale. The -10 -1 +1 +10 buttons below help you quickly bump the quantity up and down.
Price – Shows you the current price per item. If you have permission, you can tap this field to make changes to the price by applying discounts.
Stock Levels – Shows the current stock levels per item location (if available)
Recent History – Shows the date and quantity of item ordered from this customer recently (if available)
Comments – Enter comments against this sale item as required. These comments will show up next to the item description in the sale and also on the

PDF

.


If you have Custom Fields enabled for Sale Items, these will also show up on this screen.
When you have finished with the sale item, tap Done (top-right) to save it and return to your Sale.